HYTENDER & Ribbon Yachts
A new chapter has begun with the Ribbon Hytender 28HY MONZA. Hytender and Ribbon Yachts are coming to Masters of LXRY with a fast-running hybrid tender. The power, the range, and the innovative technology make this tender very special. It is a pure-bred sports tender, but at the same time very practical to use. The Ribbon Hytender 28HY is built completely carbon-impregnated: a production technology that is also used in Formula 1 and the aviation industry. This offers the most optimal construction, whereby we can minimize the total weight. The result? A higher top speed and lower fuel consumption. But there's more. Two Rolls-Royce FF270 Kamewa water jets provide the ultimate drive that is operated with a Rolls-Royce joystick for more operating comfort and the most refined maneuvering properties. This sporty day boat and luxury tender among super yachts has room for ten people, who are transported in the most luxurious environment with the highest level of sophistication. An interior of exceptional quality means traveling in pure comfort.
Visit us at www.hytender.eu and www.ribbonyachts.nl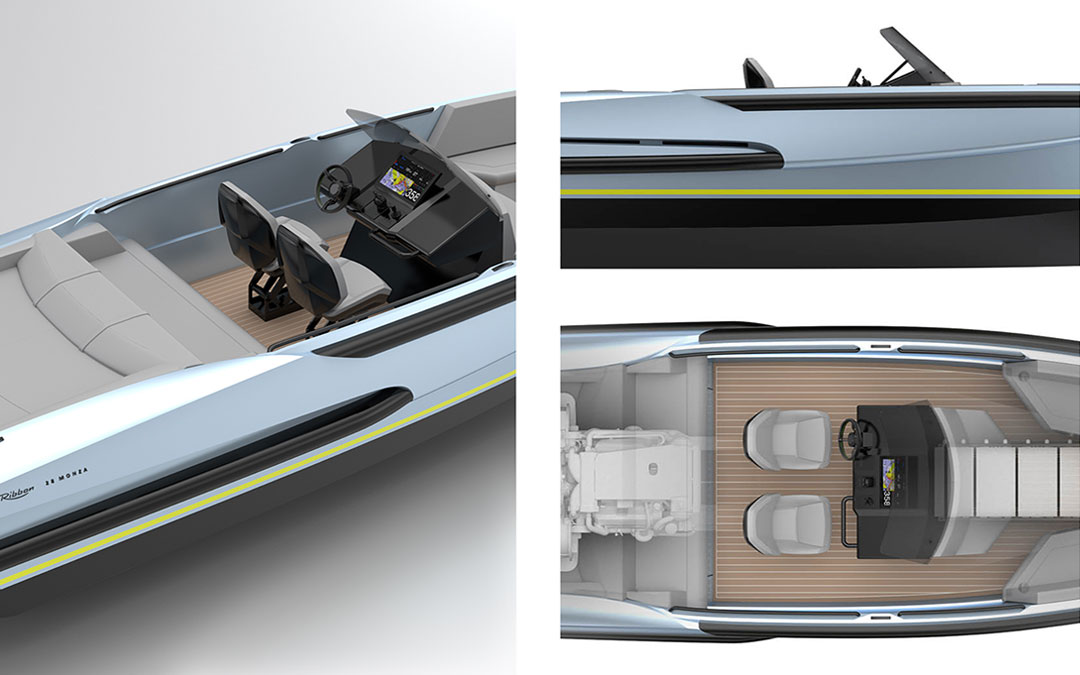 Masters of LXRY 2019
Are you curious about this beautiful yacht? Take a closer look at the lifestyle-event Masters of LXRY 2019 that takes place from 12 to 16 December at the RAI Amsterdam.